How to Work with Different People Without Annoying Them and Frustrating You

You Save More Than 50%
Is there someone in your life that is both confusing and frustrating? Do you have a challenge connecting with this person? Could the problem be caused by your different communication styles? If you answered yes to the questions above, this online learning resource is for you. Our 
Quick Course on Using the DISC Model Video Training
will give you insights and perspectives you can use to close the communication gap you have with this person so that you can have…
Less stress
Less confusion
Better results
More enjoyment
More harmony
More clarity
What you get…
Five fast, fun, focused, and informative videos. One video to help you better understand the DISC model and four application tips videos. One video for each of the four DISC styles.
The Working with Different People Without Annoying Them and Frustrating You special report (PDF version).
This
video course is normally $19.
Since you invested the time to complete the free assessment and registered with our site, you must be the kind of person who wants to improve your communication and relationship skills. So, we are making a [hilight color="FDDE0F"]special, limited time offer of this course for
ONLY $9
[/hilight]. This special offer is good for 48 hours. After that, the price returns to $19.
Our 100% Money Back Guarantee!
We believe our work isn't done until you are completely satisfied with the results you have received from our training. When you choose to learn with us, we have built satisfaction guarantees to ensure your happiness (or delight) with us, our work, and most importantly, your results. Every product is backed with our guarantee of complete satisfaction. If, for any reason you aren't 100% satisfied with your purchase, you can get a full refund. No questions asked. Guaranteed.
Yes, please!For just $9, I want INSTANT ACCESS to theQuick Course on Using the DISC ModelVideo Trainingso I can…
Reduce the frustration I experience when working with others
Improve my ability to connect and communicate for better results
Become more persuasive and influential
Minimize conflicts I experience in my personal and professional relationships
Overcome the challenges I face when working with people who are different from me.
And so much more.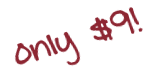 When the counter hits zero, the price will go to $19 for the Quick Course on Using the DISC Model Bonus.
This offer is good for…
[ScarcityTimer id="1″][/ScarcityTimer]